If you are looking for an open cell ceiling system that perfectly fits your particular situation, then you should definitely have a look at the various options that Ceilings and Lighting in the Netherlands can provide. By having an enormous variety of possibilities, they can accommodate to numerous types of clients. Every particular system has its benefits and stylistic properties, which means that there is definitely a type that is bespoke to your circumstances. You can experiment and play with the various designs and by the end, you can discover the perfect type. But the people and Ceilings and Lighting do not just leave you up to chance – they are happy to provide the necessary information and advice.
Choose on the basis of your preferences
If you are interested in open cell ceiling systems, then have a look through the options at Ceilings and Lighting in the Netherlands. You could think about one of the following products:
Eurogrid
Eurogrid T
Deltagrid
Deltaline
Bi-Planar
Euroline
Louvres (Alm)
Baffles
With incorporated lighting in your ceiling design, the end result can be as spectacular as you like. At Ceilings and Lighting in the Netherlands they are specialized in combining open cell ceiling systems with wonderful lighting solutions, making sure that you get an intricate and inspiring design. The atmosphere in your organization and the style of your working floor is always taken into account when designing a tailored solution.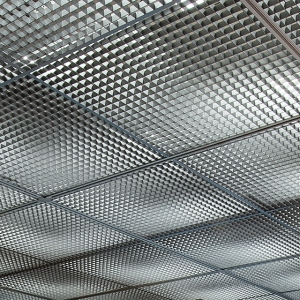 Choose for this experienced company
There is simply no better address than Ceilings and Lighting in the Netherlands when looking for an open cell ceiling. Contact these specialists and inform yourself about the large variety of solutions that they can offer you. Building the ceiling of your dreams in an efficient and effective manner will be no problem for these specialists. Operational in 22 countries, you can surely benefit from their excellent services.
https://ceilings-lighting.com/